The rising awareness about pet safety coupled has influenced cosmic growth in the pet wearables market in the U.S. In fact, it's expected to grow at a compound annual growth rate of 12.9% from 2022 to 2030.
The market is predominantly focused on pet trackers. While newer and increasingly innovative wearable devices, like pet finders, emerge.
What's the difference between the two devices and how they function? Which one is the best option for owners? Let's find out.

Pet Monitoring Tracker vs. Pet Finder
Pet trackers, or Smart Monitoring devices, utilize GPS, radio frequencies, or WiFi and Bluetooth connections to provide live updates about your pet's location with health and activity status. These devices provide an end-to-end connected ecosystem so you can monitor your pet's activity levels, heart rate, distance traveled, and more. There is also a social element: with some trackers, you can discover pets of the same breed in the area allowing them to connect, and organize group walks, gatherings, etc… Owners can also pin a specific location on their Companion App to share real-time warnings with others—for example, a coyote, snake, or dangerous mushroom, syringe, was spotted in a certain area.
Owners can access holistic information about their pets at their fingertips at all times. Since Trackers are paired with a smart companion mobile apps, they provide real-time locations and other data about the animals that wear them.
In a way, pet Smart Monitoring Trackers help improve the quality of the understanding between owners and what their pets need.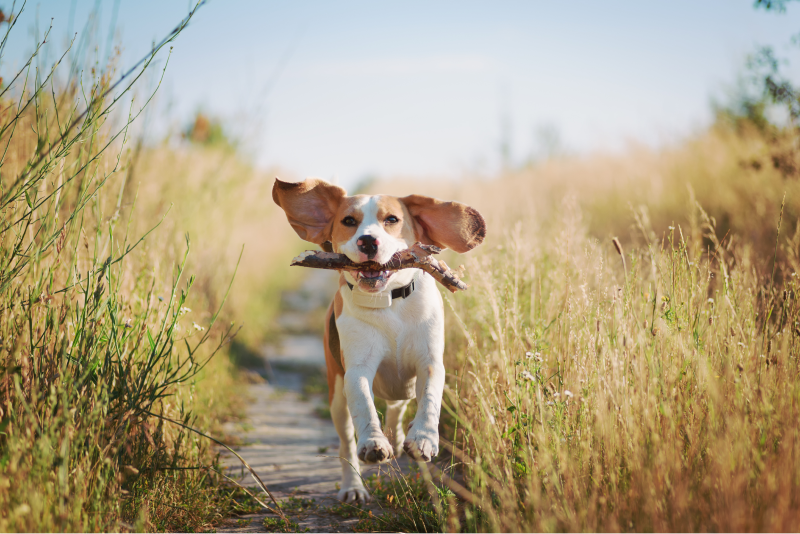 A Pet Finder, in contrast, is a simple, lightweight, wearable device that helps owners find their pets as a last resource. If the battery in the device runs out or the device is out of Cellular coverage, they can use the last recorded data to notify other pet owners in the area, local animal control centers, and shelters about missing animals. Although it's a solution streamlined for only one purpose, pet finders can eliminate problems that traditional pet monitoring trackers pose. A perfect tool for Pet Insurance or owners only interested in a rescue device.
Pet monitoring trackers transmit data multiple times a day, or every minute or less when Active Tracking mode is needed or activated using full Cellular and GPS connectivities, so they need to be charged very often. In contrast, pet finders are precise, performance-driven, and utilitarian. They stay mostly dormant until the pet is lost, so you only need to charge it once a month or so, when receiving a notification.
Pet finders help maintain a lifeline for owners, so they are never lost.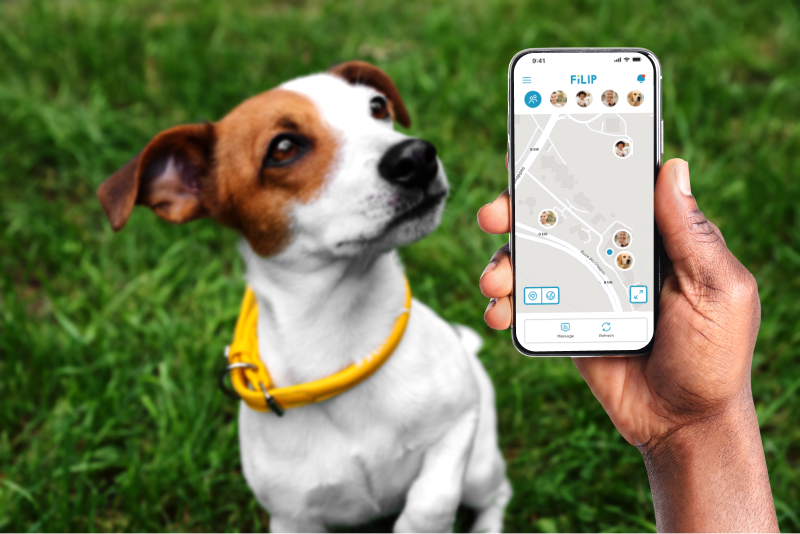 Smartcom and Pet Wearables
Both Pet Finders and Pet Smart Monitoring Trackers can be integrated with Smartcom's proprietary FiLIP™ communication platform and companion app due to the extensive amount of already existing features for both use cases.
If you're an MNO/MVNO, ODM/OEM, or Brand invested in building pet wearables, partnering with us can help you provide a holistic and foolproof service to your customers. Pet insurance companies, too, can provide fast and quick resolution for lost or stolen pets, expediting the process as soon as you receive the notification.
Our device-agnostic PaaS solution comes with top-of-the-line location and health monitoring tools and can be integrated with any existing wearable ecosystem.
To explore more, get in touch with us.